Featured Success Stories
Janie & Brett
"We couldn't be happier"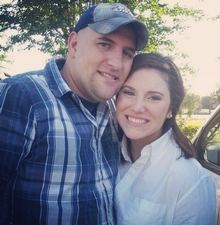 I made an account just to see what would happen. I wanted to know who would think I'm pretty and who would want to talk to me. I would have never thought in a million years I would meet my soul mate online, but I think I have.
It was about the middle of April 2013 when I saw Brett's picture. When I did, I knew I had to talk to him. He was exactly my type of guy. I put all the effort into talk to him. Thank God I did because it paid off.
We couldn't be happier. He lives just an hour down the road and we see each other every weekend and sometimes during the week. We're in love just after 2-3 weeks of knowing each other. We feel like we've been knowing each other for years. It just feels right.
Thanks MilitaryCupid!
Lisa & Dustin
"Thank you MilitaryCupid!"
Both my now fiancé and I wanted to thank you, the timing couldn't have happened better. Dustin and I met each other on the day he was going to delete his account, at first I was skeptical because our lives were so different, but now I can't imagine being without him. We are getting married August 16th, 2013 when he returns home on leave from Korea,and I couldn't be happier. He is the love of my life and I don't know how to thank you.
Christine
"Thank you MilitaryCupid!"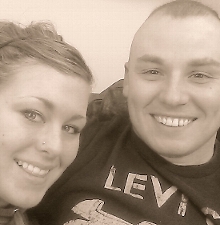 I flew to Atlanta to meet the guy I pretty much fell in love with over a short time.. we hit it off immediately and now we are together and making out big future plans. Thank you MilitaryCupid
Jay & Jeremy
"Thank you MilitaryCupid!"
Jeremy and I met through this website. Without each of us gathering the courage to create a profile on here, and taking the time to read over the profiles and actively show interest we would have never met! After talking on here for a bit we met up and from the first time we saw each other things have been amazing. Never before have we found someone who made us so happy!
Elaine & Patrick
"Thank you MilitaryCupid!"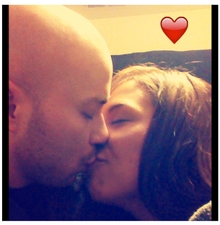 As sceptical as I was to try online dating. The day I decided to turn my profile off I met my love. My Patrick is the best thing that's ever happened to me. He truly has shown me what love is. I said I wouldn't fall for anyone so fast but he has made it so easy and there was no way I was going to let him go. :)
Cupid Media, the Cupid Media Logo and MilitaryCupid are trademarks of Cupid Media Pty Ltd.